Updated to 6am, April 10th, 2020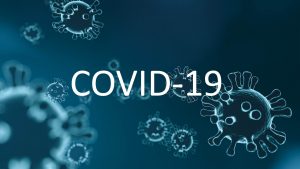 As of 6am, April 10th, 2020, Vietnam's Ministry of Health confirmed a total of 255 cases of COVID-19 and 0 cases deaths. The updated number remained the same as yesterday morning showing no new cases in the past 24 hours. In addition, 128 of the affected patients have recovered and discharged from hospitals. Besides, it is expected that 14 ones will be declared cured today.
As the coronavirus pandemic rages in over the world, Vietnam has a done a good job thus far in fighting the coronavirus. During the Tet New Year celebrations at the end of January, Vietnam's government said it was "declaring war" on the coronavirus, although the outbreak at that time was still confined to China. Prime Minister Nguyen Xuan Phuc said during a meeting of Vietnam's ruling Communist Party that it would not be long before the coronavirus reached the country. "Fighting this epidemic, means fighting the enemy," said Mr.Nguyen. Having experience responding to SARS, avian flu, and other epidemics, Vietnam acted quickly on the early signs of COVID-19 in January. The authorities carried out selective testing and quarantined potential cases. Other measures followed one by one, including moves to close schools, ration surgical masks, cancel some flights, and then close entry to most foreigners. The government has also asked all citizens to fill out a health declarations online and sent regular text message updates nationwide. It gives daily updates on infections to the media, which reports each infected person as a case number and announces flights and locations linked to infections, asking people to report to the hospital if they have been on those flights or at those locations. In some situations where testing is ordered for entire buildings, managers ask residents to speak up if they know that neighbors are avoiding tests. The World Health Organization is among the groups that praised Vietnam for its virus response.
Furthermore, all the treatments, testing and quarantine activities and supplements related to the COVID-19 in Vietnam are FREE. On the other hand, Vietnam has announced a national lockdown to fight COVID-19, with nearly 100 million people ordered not to go outside except for food and medical needs, the most extreme measure taken yet after the nation had early success in limiting its first wave of infections. Prime Minister Nguyen Xuan Phuc signed a social distancing directive Tuesday dated Mar 31st, 2020 that requires people to stay inside for 15 days, starting Wednesday (Apr 01st, 2020).
SMART Research Business Continuity Plan for 2019 nCoV
As part of SMART Research Business Continuity Planning (BCP) related to the COVID-19 global pandemic, our focus is on protecting the health and safety of our employees and ensuring our customers' operations continue as smoothly as possible during this difficult period. We continuously provide our staffs with in-depth information so that they can support our customers with the most up-to-date and relevant advice.
Currently the company already has 3 alternate teams of employees working in 3 separate offices therefore 3 teams are physically segregated to minimize the risk of infections between teams. Project team members of each project are reviewed to cross-train employees and establish covering arrangements to minimize disruptions to CRO services performed to Customers. Our staffs are deeply trained on infection control and good personal hygiene. Besides, an adequate supply of appropriate personal protection equipment such as disinfectants and masks are provided to the staffs for usage. In addition, SMART Research has implemented a work-from-home from Mar 17th, 2020 for Hanoi's Office and from Mar 26th, 2020 for Ho Chi Minh's Offices, to self-discipline, strictly adhered to the Directives of the Vietnam Government, which required no more than 10 persons in the same place.
Up to now, during the pandemic outbreak, our operations are still running smoothly and all our employees will return to normal work in accordance with the government's decision-making spirit.
In conclusion, SMART Research is closely monitoring the COVID-19 pandemic as it continues to spread across the world, and taking steps to keep our employees, customers and communities in which we operate informed. We will continue to provide new information and resources on this page as they become available. Please do not hesitate to reach out to us if you need more information.
Best wishes for the world and all of us!
Vietnam, Apr 10th, 2020
SMART Research Corp.
SMART Research Corp.